Ferrari 458 Italia Crashes Start Piling Up
June 14, 2010
- 10:30 AM PST
A mere 12 days after the first Ferrari 458 Italia crash, another one bit the dust - and this time the damage is much worse.
Reports indicate this Ferrari 458 Italia crashed on June 1, 2010. It was spotted on the back of a tow truck in Sitges, Spain heading towards Barcelona. It appears the Ferrari sustained a fairly high speed impact - but we're not sure if it happened on a track or on public roads.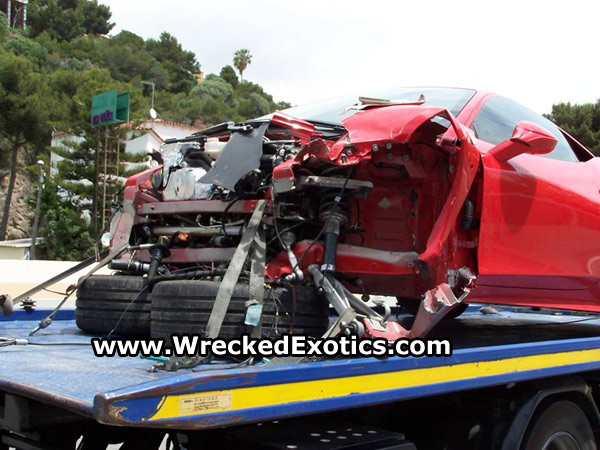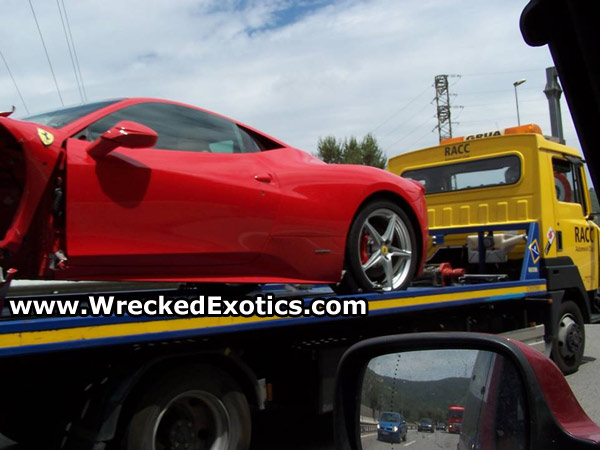 In addition to this wreck, we have also received a photo of another Ferrari 458 Italia which was damaged on a track in the Czech Republic. The accident was apparently the result of a wet track. Unfortunately, we do not have any more details on this accident or when it occurred.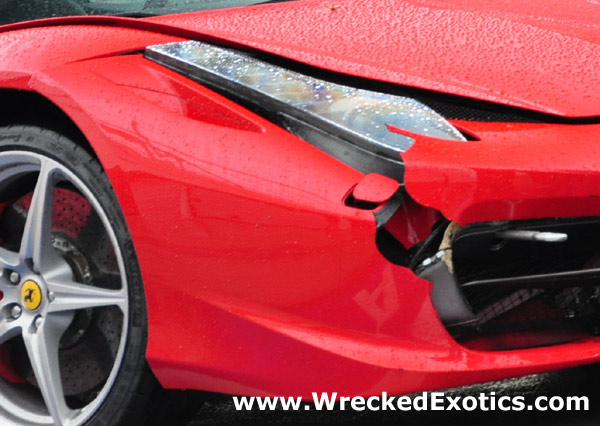 There have now been a total of 3 wrecked or damaged Ferrari 458 Italias and the car has yet to go on sale in the US.


| | |
| --- | --- |
| Share this Story on FaceBook: | Share |
Funny Pictures From Around the Web:
Recent Crashes