The First Qvale Mangusta Crash
September 29, 2009
As far as we know, this is the first Qvale Mangusta crash. It's certainly the first crash we've ever seen.
There were less than 300 of these produced from 2000 to 2001 and only about 200 were sold in the United States. This one happens to be a 2000 Qvale Mangusta bored and stroked to 5.2 liters and supercharged with 610 hp.
The car was designed by Marcello Gandini, known for his work on the Lamborghini Countach and Diablo.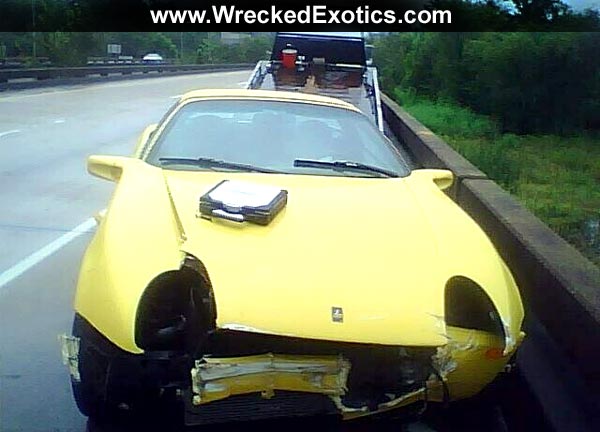 The owner was driving on I-10 East (18 miles from New Orleans). On September 12, 2009 at 3:30PM, the driver encountered "White Rain" which totally blinds you as it comes down in sheets.
It's typical for cars and bikes to park under bridges when it's raining this hard. A black Honda was parked under the bridge and when the Mangusta was about to pass, the driver pulled out immediately into the left "Fast Lane". The Mangusta driver swerved over into the right lane but the Honda driver decides to look around and upon seeing the Mangusta, he swerves back into the right lane.
When the Mangusta driver swerved back into the left lane, he began spinning down the highway. The driver turned in the direction of the turn and got the car straight but suddenly he was headed directly toward the guardrail.
BAAAMMMM and the airbag hits driver on the chin. The car lifted up a little and the driver could see down into the swampy waters of the Bonne Carre Spillway.
Luckily, the driver was okay.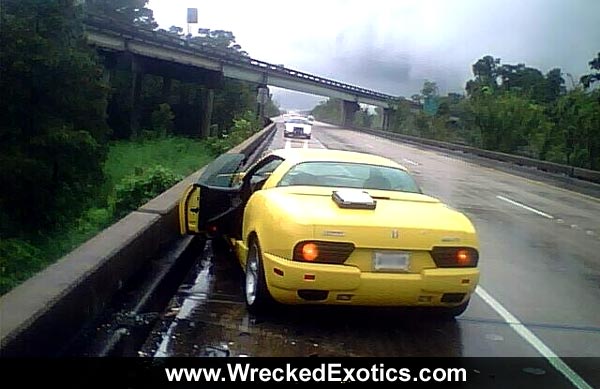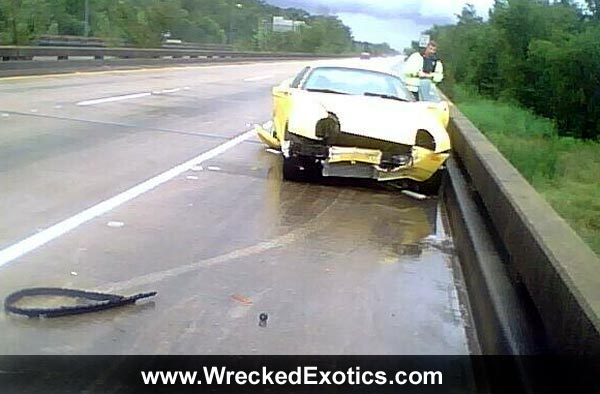 | | |
| --- | --- |
| Share this Story on FaceBook: | Share |
Funny Pictures From Around the Web:
Recent Crashes