Rare Koenigsegg CCX Bites the Dust
October 21, 2009
The Koenigsegg CCX is one of the rarest supercars in the world. With production of only 25 units per year (only 10 of which make it to the US), chances of seeing one on the road is close to zero.
These cars have a sticker price of around $500,000, but to buy one, you need to shell out more like $1 million.
This particular vehicle, a 2008 CCX, was destroyed when a dealer decided to take his customer's car out for a spin. He ended up crashing into a guardrail and also damaging a 2009 Porsche GT2 in the process.
The accident occurred in New York. Thanks goes out to Antoine Dominic for sending the pic.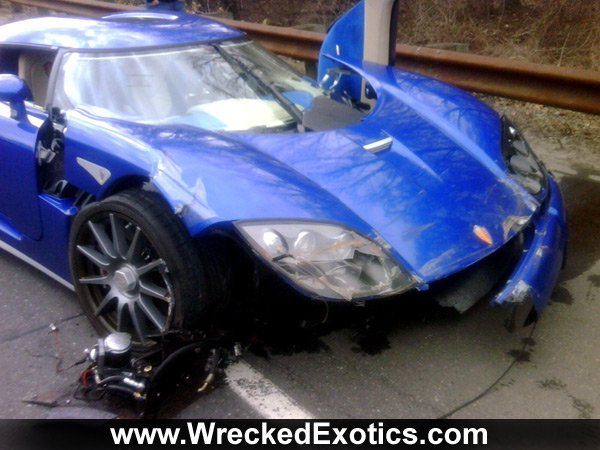 | | |
| --- | --- |
| Share this Story on FaceBook: | Share |
Funny Pictures From Around the Web:
Recent Crashes