Exotic Cars Crashing Into Exotic Cars
November 19, 2009
This past week, an accident occurred in Costa Mesa, CA involving 3 expensive cars. An Audi R8, BMW 6 Series, and a Range Rover.
An accident in which more than 1 exotic or luxury car is involved is very rare indeed. We dug deep into our archive to discover there have only been 6 accidents where more than one exotic car was involved. Exotic car crashes are rare enough as it is (most people will never encounter one in their lives), but when it comes to multi-exotic car crashes, you probably have better odds of winning the lottery than seeing one.
Although many don't consider a BMW 6 Series an "exotic", the fact that a Range Rover was also involved certainly makes up for that. The accident occurred on Newport Blvd. The Audi R8 ran into the back of a Range Rover (not pictured) and was then hit from behind by the BMW, essentially "sandwiching" the R8.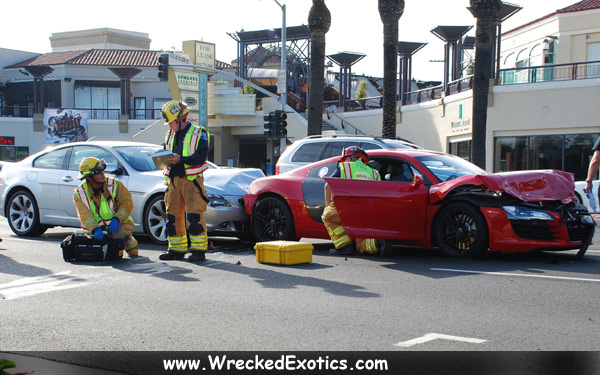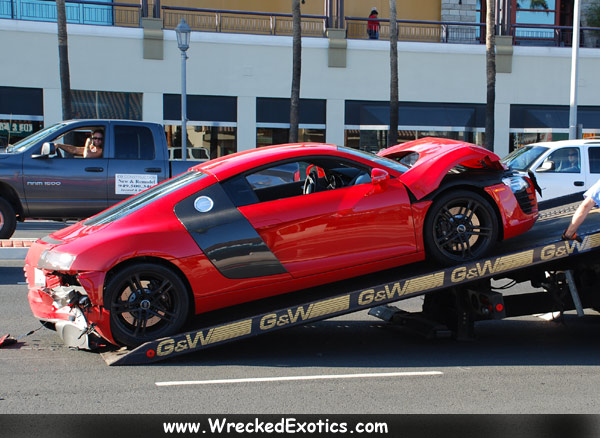 Other Multiple Exotic Crashes
Let's take a look at some other multi-exotic car crashes from the past:
Ironically, another Audi R8 was involved in a multi-exotic crash when it slammed into the rear of a Ferrari 599 GTB after a taxi suddenly stopped to pick up a passenger.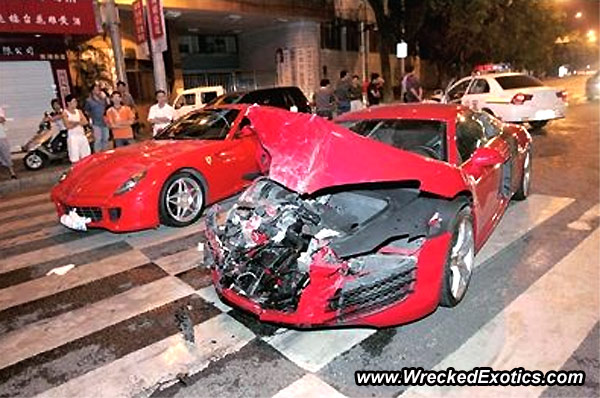 A Ferrari 348 crashed into a Ferrari Testarossa in a parking lot earlier this year (driven by two teenagers Full Story)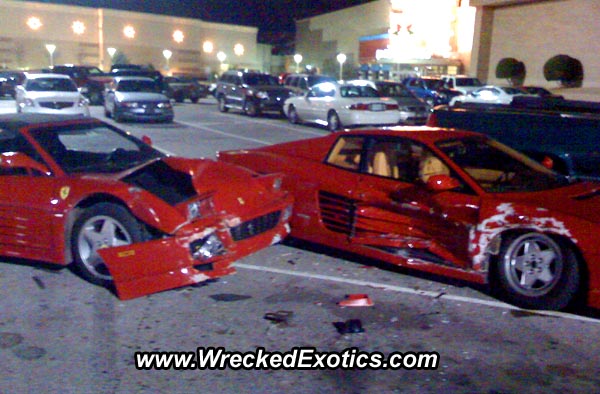 Lamborghini Gallardo crashes into Porsche 911 Turbo while racing at high speed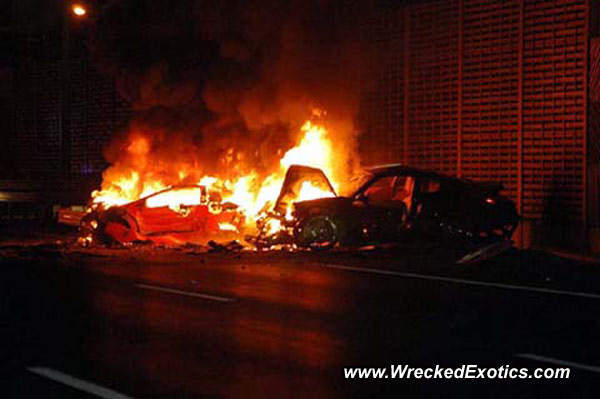 Rare Ferrari 625 gets T-boned by a Detomosa Pantera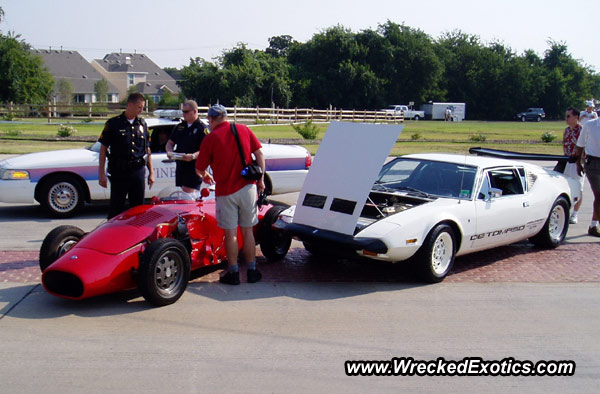 Lamborghini Diablo crashes into Lamborghini Countach during illegal race in Italy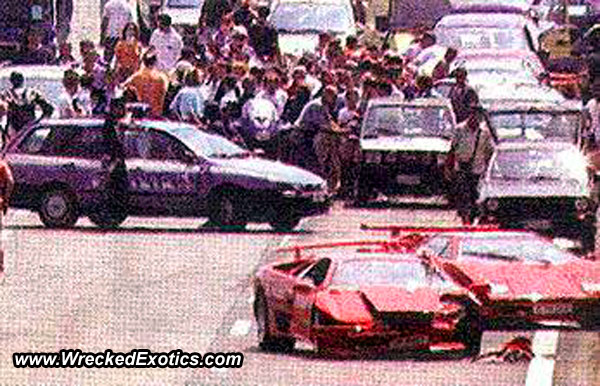 Although we don't have photos of the other Ferraris, this one was involved in a multi-car accident involving 3 Ferraris. (Yes, THREE Ferraris!). They were driving to a Ferrari club meetup when one braked suddenly.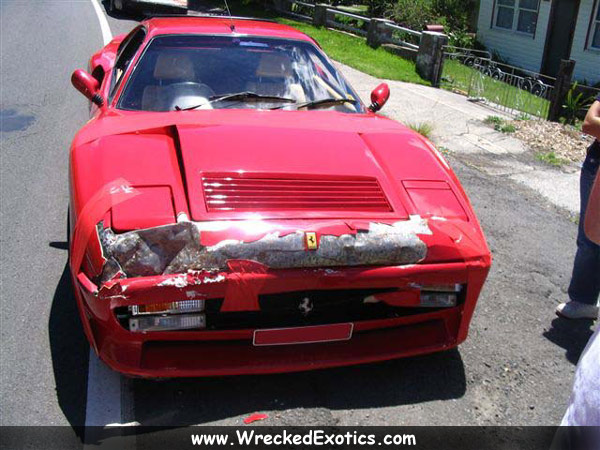 | | |
| --- | --- |
| Share this Story on FaceBook: | Share |
Funny Pictures From Around the Web:
Recent Crashes