Baseball Coach Loans Ferraris to Teenagers. What Could Possibly Go Wrong?
April 1, 2009
Here's an incredibly weird situation (and it's not an April Fools joke): A high school baseball coach loaned both of his Ferraris to 4 of his players, apparently with no supervision whatsoever. The teenagers were all juniors in high school and not surprisingly, managed to wreck BOTH Ferraris in a mall parking lot!!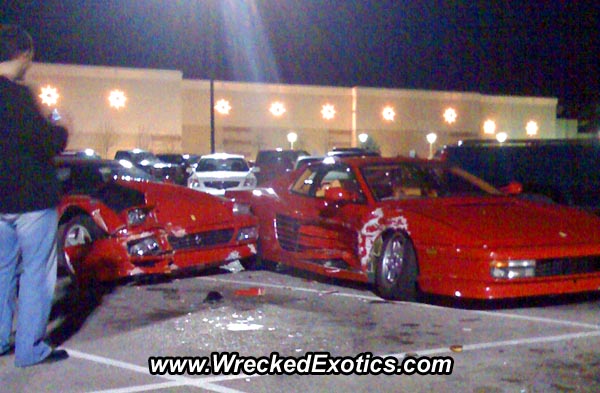 Now here's where the story gets better: You would think the baseball coach would be outraged. Instead, he shows up at the scene, lights up a cigarette and calmly says "It's gonna take a lot of homeruns to cover this one up".
Is this the coolest baseball coach in the world? (or maybe the craziest). At this point, you're probably wondering how a high school baseball coach can afford 2 Ferraris. (He's apparently a retired neurosurgeon).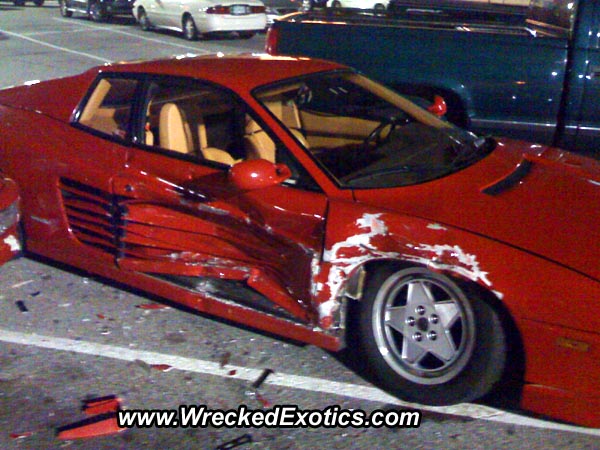 The Ferraris destroyed were a 1991 Ferrari Testarossa (some may remember this car from Miami Vice), and a 1995 Ferrari 348. The teenagers were driving around the mall and tried to pull into the same parking space. One t-boned the other. The accident happened in Oklahoma City, OK.
When a tow truck was called to the scene, the operator thought it was a joke when he was told not 1 but 2 Ferraris needed towing.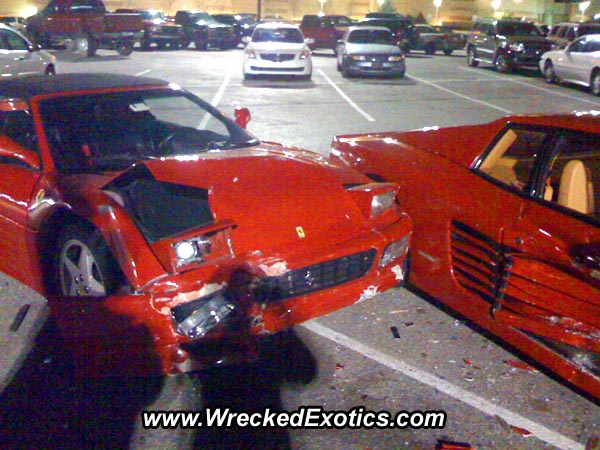 The baseball coach had apparently been allowing the players to drive his Ferraris all the time and still plans to let them drive after the cars are fixed. Perhaps he expects these players to be the next A-Rod and pay him back for the damages in the future.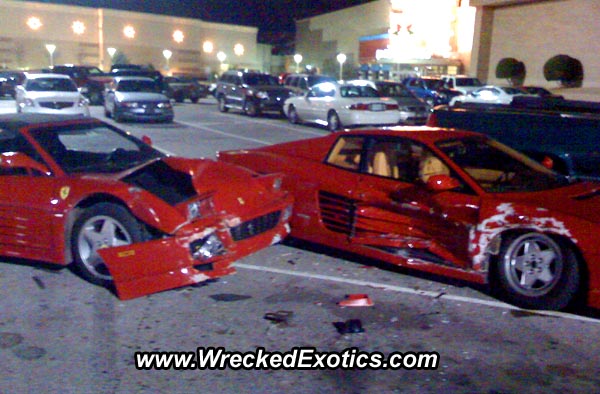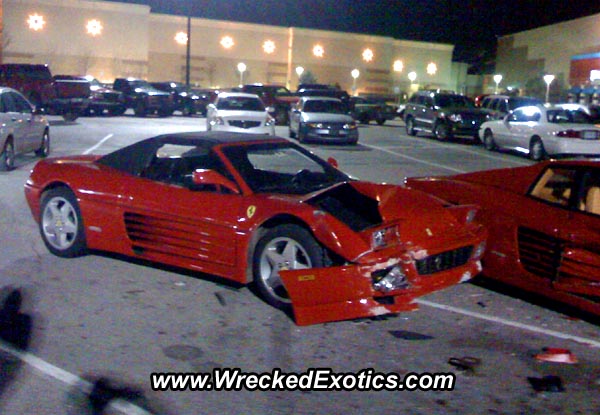 We here at WreckedExotics are just scratching our heads. Special thanks to Ryan Free for snapping the photos and getting the scoop.




| | |
| --- | --- |
| Share this Story on FaceBook: | Share |
Funny Pictures From Around the Web:
Recent Crashes