Spy Photos: Ferrari F458 Italia Crash Test
October 8, 2009
WreckedExotics has obtained photos of what look to be crash-tested Ferrari F458 Italias.
The photos reveal two separate vehicles painted in teal blue, one of which looks like it was involved in a side impact while the other looks to have been struck from both front and rear.
There appear to be more vehicles which are hidden under covers. It may mean there have been 5 or 6 Italias which have gone through crash testing.
It seems the cars held up pretty well which is usually the case with Ferraris.
The crash tests were performed around May 15th, 2009 - which was about 2 months before official photos of the car were revealed.
Since the crashes were the result of an "official" crash test, this does not qualify for the Ferrari F458 Crash Contest.
More details and photos can be found at CzechFerrari.cz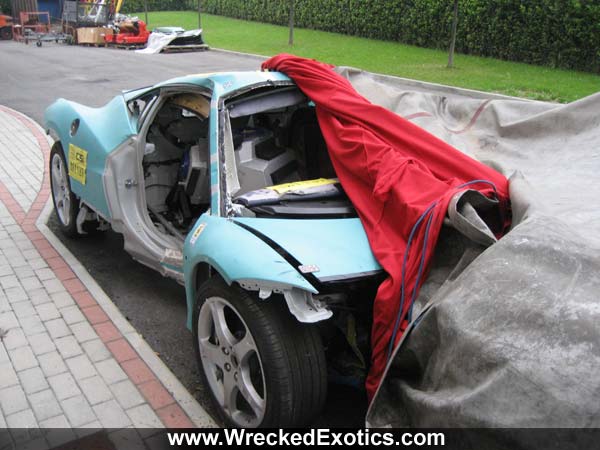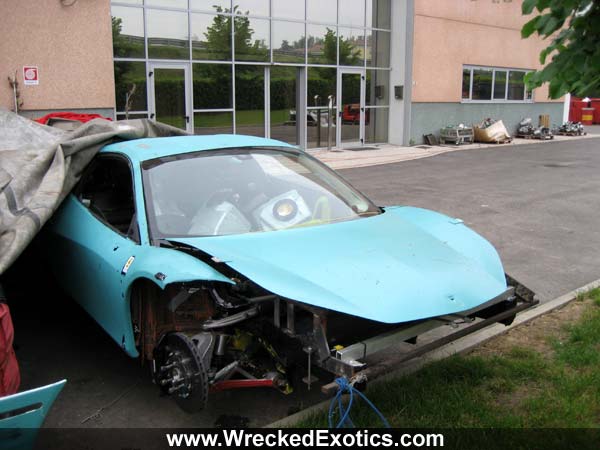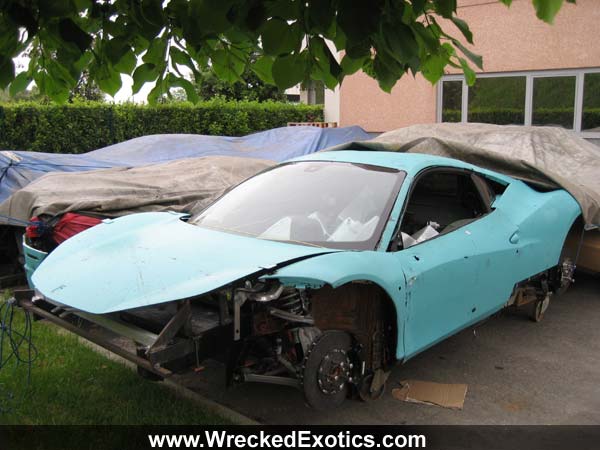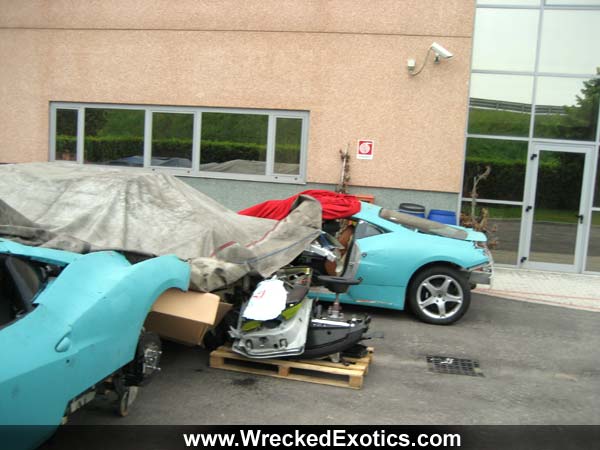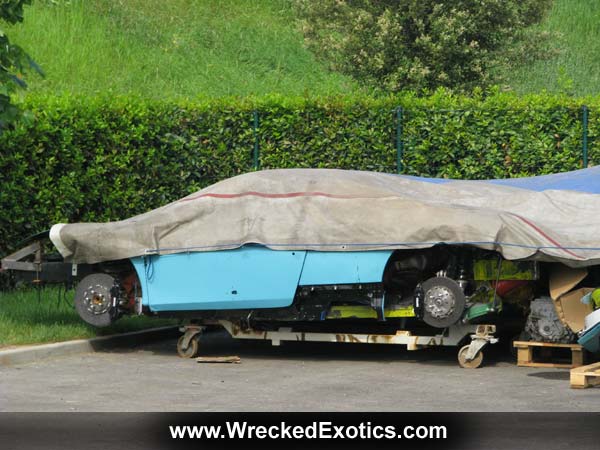 | | |
| --- | --- |
| Share this Story on FaceBook: | Share |
Funny Pictures From Around the Web:
Recent Crashes