Ferrari Tire Blowout Shows Dangers of High Speed Driving
September 24, 2009
A man narrowly escaped a catastrophic crash after his Ferrari F430 blew out a tire at 120 mph.
The driver had accelerated to 180 mph just seconds before, but a weird noise caught his attention and he immediately started slowing down. When his speed fell to 120 mph, the tire suddenly burst, destroying the rear quarter panel as shards flew in all directions.
Here at Wrecked Exotics, we've seen dozens of crashes resulting from igh speed tire blowouts. We were always surprised by the high frequency of crashes that resulted from this scenario, but now after seeing the amount of damage a high speed tire blowout can cause, it's no wonder.
In this case, if it had been the front tire to blow out, we don't see how the driver could have prevented a crash. Let this be a warning to those who think high speed driving isn't dangerous. Even if you're the only one on the road, a tire blowout could be devastating.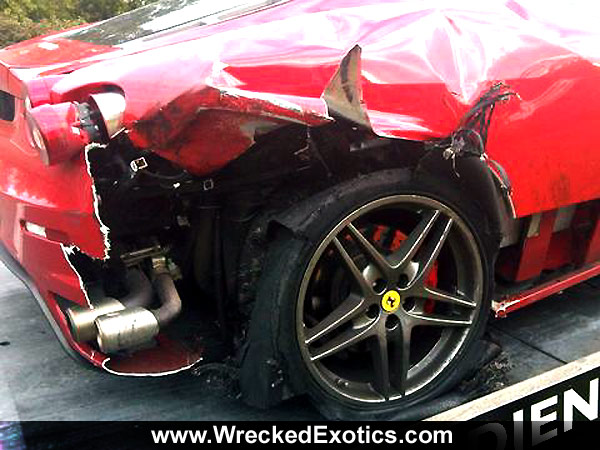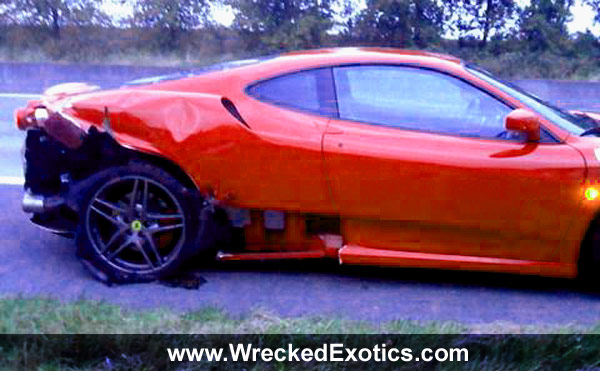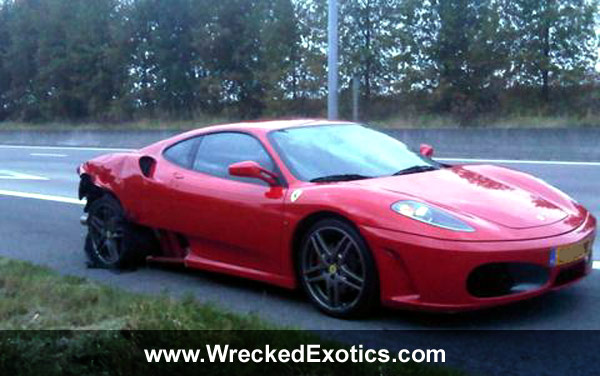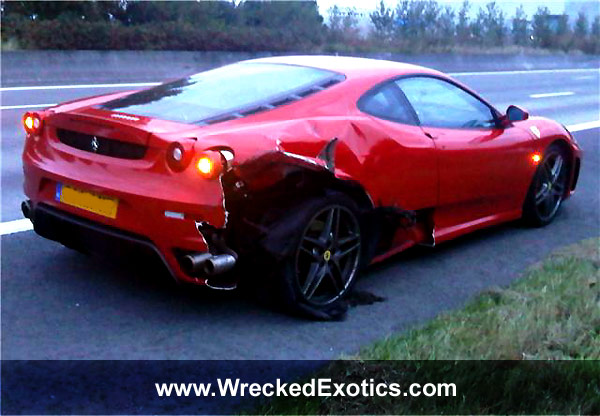 Video of a high speed crash resulting from tire blowout:
| | |
| --- | --- |
| Share this Story on FaceBook: | Share |
Funny Pictures From Around the Web:
Recent Crashes