Ferrari 360 Involved in Brutal Head on Crash
October 2, 2009
A head on collision is typically the most brutal type of crash. The forces involved are tremendous, and as you can see from the photos below, the outcome is devastating.
We don't know what speed this 2003 Ferrari 360 Modena was travelling when it crashed head on into a Fiat Punto, but from our estimate, the two cars were probably going at least 50 mph. That would be equivalent to crashing into a brick wall at 100 mph.
Both the driver of the Ferrari and the Fiat were killed instantly. The cars ricocheted and took down a motorcycle rider as well. In all, 4 people were seriously injured.
No word on who was at fault. The accident happened on September 25, 2009 near Rome, Italy.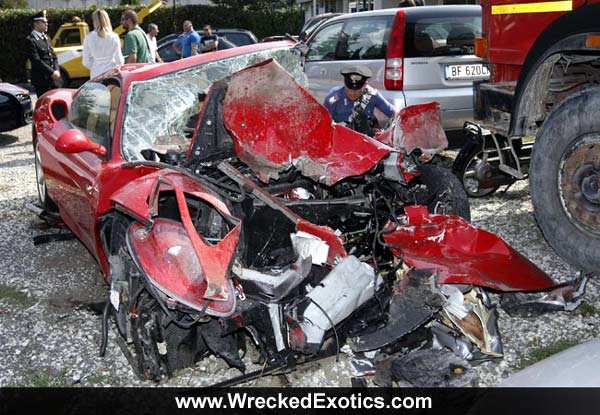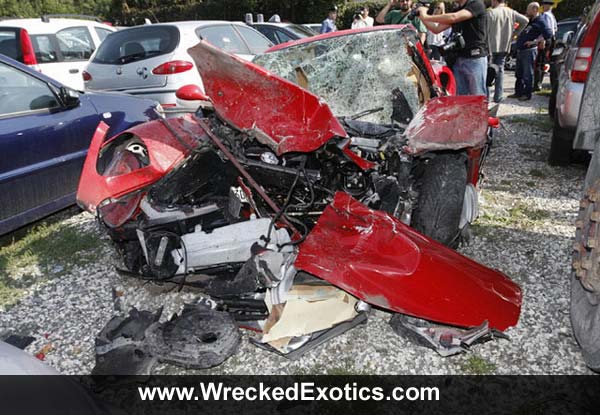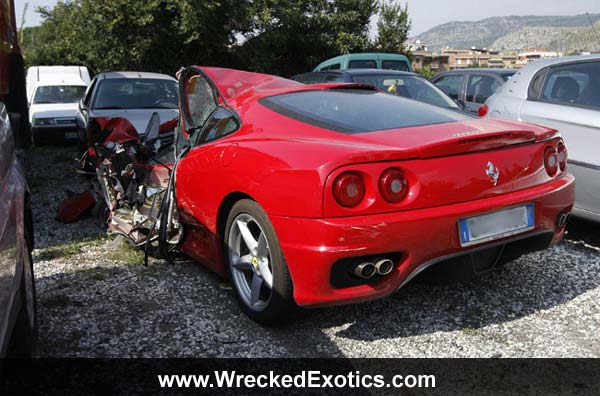 | | |
| --- | --- |
| Share this Story on FaceBook: | Share |
Funny Pictures From Around the Web:
Recent Crashes