Ferrari Owner's Worst Nightmare Comes True
November 24, 2009
Here at Wrecked Exotics, we've come to realize there are two types of exotic car owners: Those who pamper and care for their cars as if they were their baby, and those who drive them without a care in the world (like this guy).
Our latest wreck involves a Ferrari owner who had taken meticulous care of his "baby". You can tell this guy adored his car and would be devastated if even a scratch were to appear on it.
He had finally found the courage to take his Ferrari out on a track to experience the full thrill of his pride and joy. Of course, as a concerned owner, he plastered the front of the car with blue protective adhesive to prevent the car from sustaining any nicks or scratches while out on the track.
Unfortunately, the blue adhesive could only do so much. While coming out of a turn at the Palm Beach International Speedway, the owner lost control and the car spun around 180 degrees. The rear end crashed into a wall, spun the car around and smashed again into the wall, this time damaging the front end.
Needless to say, the owner was not very happy...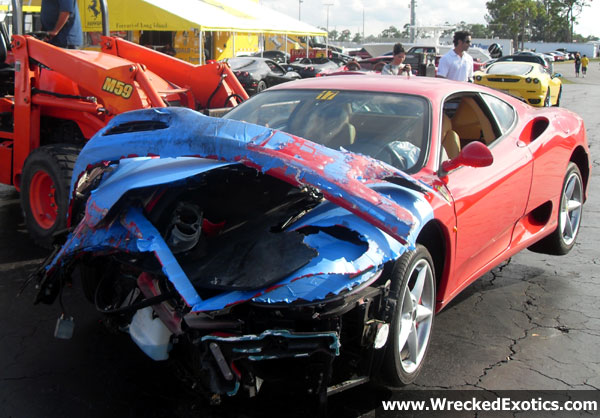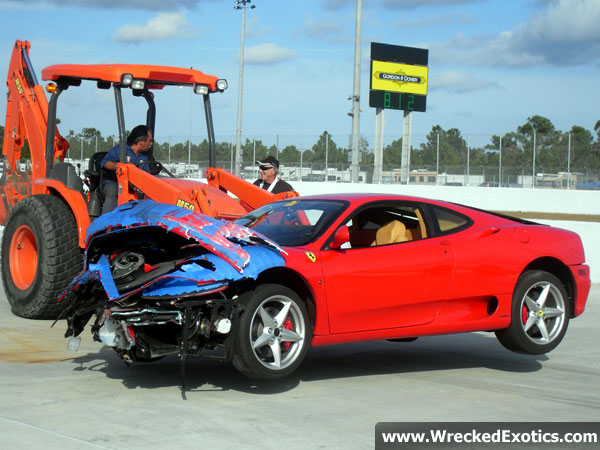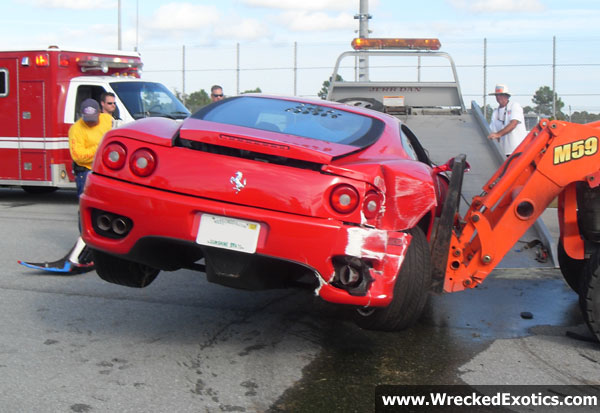 | | |
| --- | --- |
| Share this Story on FaceBook: | Share |
Funny Pictures From Around the Web:
Recent Crashes