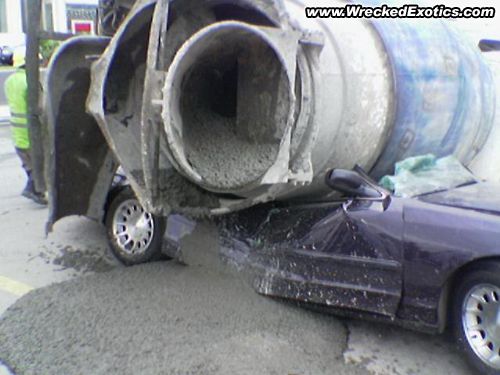 Car:
2003 Ford Crown Victoria
Description:
You know those big concrete mixer trucks you see every so often? Ever wonder what happens if that mixer falls off the truck while spinning and lands on a car? Here it is.
Location:
Saudi Arabia
Injury Report:
Luckily, the owner of the car had just stepped out of the car to go into a store.
Other Interesting Photos: