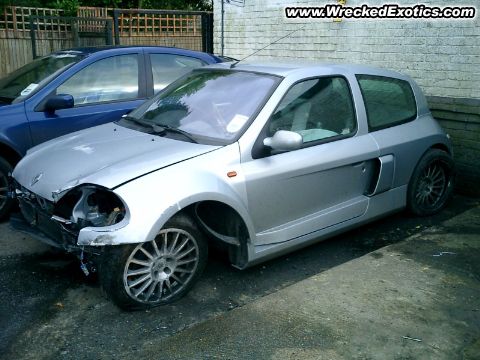 Location:
Weybridge, Surrey, UK
Description:
This is a 2002 Renault Clio V6 Sport. The car got airborn over a bump in the road, spun, clipped pavement and did a full mid-airl barrell roll, landing back on its wheels.
Injury Report:
Although the driver was not wearing a seatbelt, he suffered no injuries.
Other Interesting Photos: