Get Our Weekly Photo Update Alert
Don't miss out on all the incredible crashes involving the world's most expensive exotic cars, updated with 20 new photos every week!
× Close
Audi R8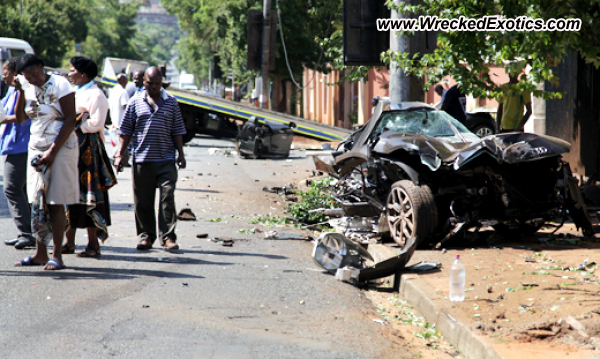 Car:
AUDI R8
Description:
While police were pulling vehicles over to check for narcotics, the driver of this R8 decided to flee the scene while a police man was in the passenger seat (what was he thinking?). Lost control at high speed, split the vehicle in half. Both driver and police man were killed.
Location:
Johannesburg, South Africa
Share This Photo With Friends