Get Our Weekly Photo Update Alert
Don't miss out on all the incredible crashes involving the world's most expensive exotic cars, updated with 20 new photos every week!
× Close
Chevrolet Corvette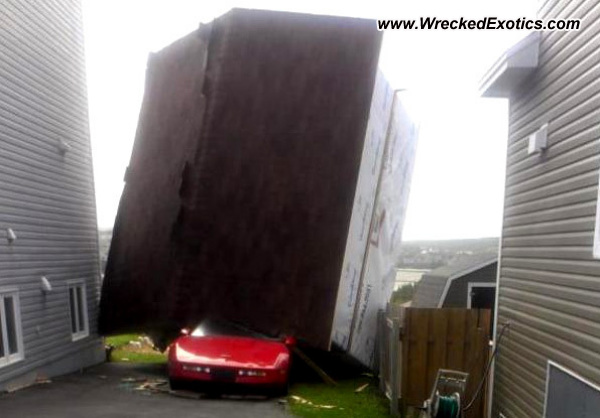 Car:
1981 Chevrolet Corvette
Description:
Tropical Storm Leslie came in, and the garage wasn't properly secured since it was built a week or so before. Leslie's winds picked up the garage, and dropped it on the vintage Corvette, while the owner was watching. Nobody was hurt, but the Corvette now rests at a scrapyard.
Location:
Paradise, Canada
Share This Photo With Friends