Get Our Weekly Photo Update Alert
Don't miss out on all the incredible crashes involving the world's most expensive exotic cars, updated with 20 new photos every week!
× Close
Wiesmann GT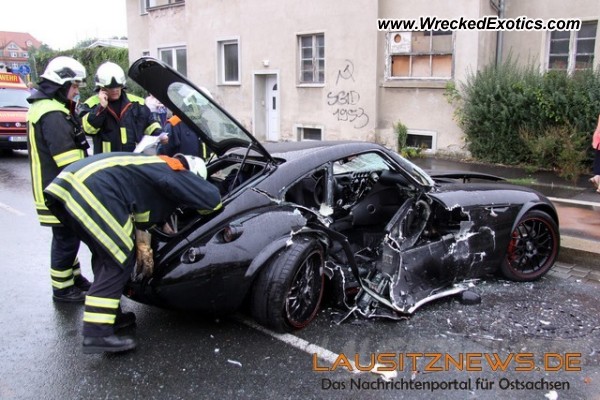 Car:
Wiesmann MF4 GT
Description:
The Wiesmann, which is a 20th Anniversary limited edition, lost control in the rain and crashed head on into a rare Mercedes Benz 560SL.
The 47 year old driver of the Wiesmann was critically injured while the driver and passenger of the Mercedes sustained serious injuries.
Location:
Dresden, Germany
Share This Photo With Friends