Get Our Weekly Photo Update Alert
Don't miss out on all the incredible crashes involving the world's most expensive exotic cars, updated with 20 new photos every week!
× Close
Ferrari F430 Scuderia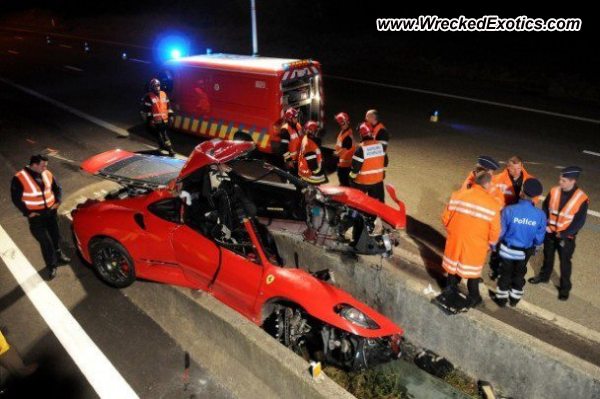 Car:
Ferrari F430 Scuderia
Description:
Lost control on the highway and crashed into the center guardrail, causing the Ferrari to split almost in half. The crash happened close to the Spa Francorchamps, and unfortunately, the driver and passenger were both killed.
Location:
Francorchamps, Belgium
Share This Photo With Friends