Get Our Weekly Photo Update Alert
Don't miss out on all the incredible crashes involving the world's most expensive exotic cars, updated with 20 new photos every week!
× Close
Chevrolet Corvette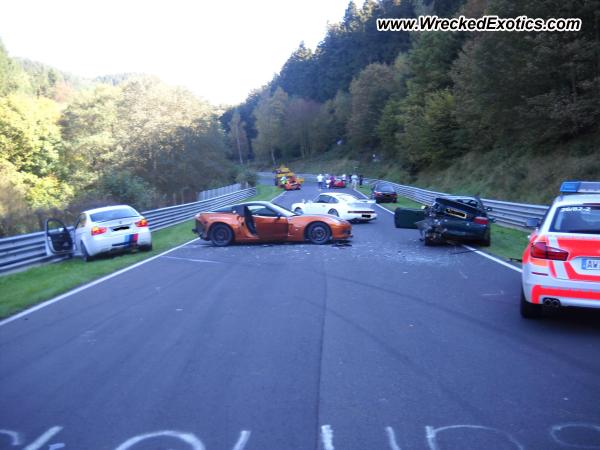 Car:
2011 BMW M3, Chevrolet Corvette plus Others
Description:
Accident happened on the famous Nurburgring during "Tourist Drive" where the track is open to the public. Apparently traffic slowed down suddenly and 8 cars collided, including a Corvette, Porsche 964 turbo and the famous BMW M3 Ring-Taxi. One driver was seriously injured, the others walked away. Damage estimated to be more than $125,000.
Location:
Nurburgring Nordschleife
Share This Photo With Friends