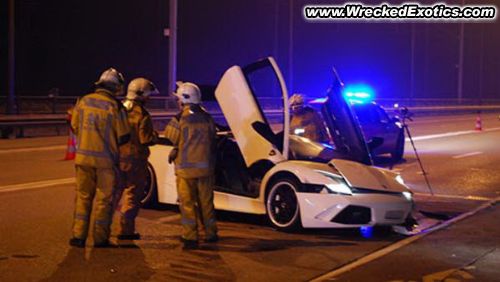 Car:
2007 Lamborghini Murcielago
Description:
22 year old driver was racing with some friends when he lost control and crashed into a Volkswagon driven by a 70 year old man. The Lamborghini driver walked away without a scratch while the old man was seriously injured.
He was racing with a Mercedes SLR, Bugatti Veyron, and Porsche Cayenne Turbo S.
Location:
Geneva, Switzerland
Other Interesting Photos: