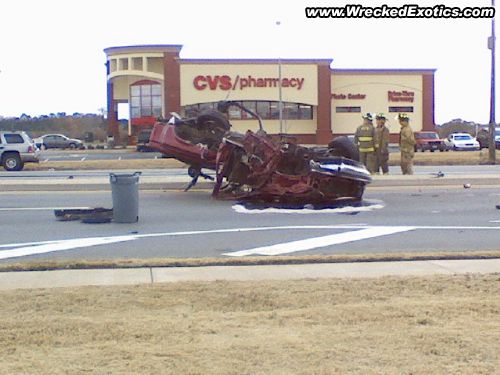 Car:
Ford F-150 Flairside
Description:
The female driver of this F-150 was going down a back street earlier that day, lost control and slid into someones yard. A guy in the house heard the commotion and went outside to find the girl smoking a crack pipe.
The guy went through the window and wrestled the keys from her and went inside to call the cops. She obviously had a spare set because she started it up and sped off. She made it about another three miles before she clipped a van sending it off the road and into a ditch. The truck flipped for about a quarter mile ejecting her from the truck. She was struck by one of the other vehicles. If she wasn't dead when she was thrown from the truck she was after the car ran over her. The truck ended up stopping in the oncoming lane. Luckly it didn't hit anyone. The people in the van were fine.
Location:
Warner Robins, GA
Other Interesting Photos: