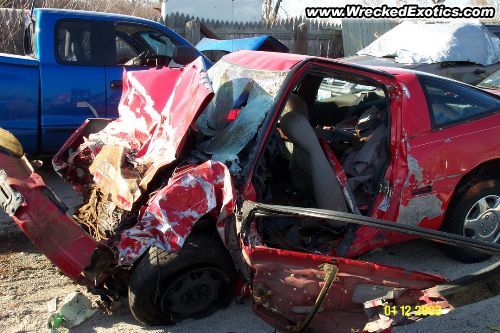 Car:
2000 Dodge Dakota SLT vs 1993 Mitsubishi Eclipse
Location:
US 150 hwy, Lee's Summit, MO
Description:
Drunk driver in Mitsubishi Eclipse was passing another car at a very high rate of speed on a 2 lane country highway. Met the oncoming Dodge at the top of a hill with a combined speed of 140 MPH. The impact was so hard that the Dodge ended up 6 feet BEHIND where its skid marks ended.
Injury Report:
Drunk driver was killed instantly. Driver of Dodge ended up with a broken foot and shattered jaw.
Other Interesting Photos: