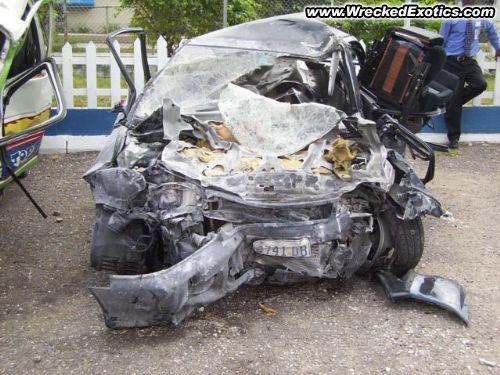 Car:
1995 Mitsubishi Lancer Evolution
Location:
Jamaica
Description:
The Evo was speeding when a mini-bus made a turn in front of it from the opposite direction. They hit head on. The 2 people in the bus flew out and landed 75 feet from the bus.
Injury Report:
Bus driver is now a vegetable. Evo passenger survived with a few broken bones.
Other Interesting Photos: