About Us
WreckedExotics.com is the world's leading source for an intense (possibly obsessive) view into the world of demolished machines. A collection of the most interesting and expensive car wrecks you've ever seen.
Since 2002, WreckedExotics.com has attracted over 40 million visitors from nearly every corner of the world. Can we pinpoint why? Probably not. But how many times have you been on a highway in the midst of traffic, only to find the congestion was due to every driver trying to get a better look at a car crash? It's likely not the most complimentary thing to stare at, and it's definitely a guilty pleasure, but who can deny it? C'mon, we've all looked.
But WreckedExotics.com doesn't cater to a crowd who'd enjoy witnessing the pain of their fellow man. This is a place people visit to enjoy the innate and unspoken beauty of wrecked exotic cars, proving that art in this world isn't limited to what we see in nature or on pedestals in the galleries. It also happens to be a good way to work through your envy of the 1%. They've got Ferraris and Lamborghinis smashed up for your viewing pleasure. Your '92 Civic isn't going to attract any supermodels, but at least it's not wrapped around a telephone pole.
We at WreckedExotics.com take our chosen hobby very seriously, having collected nearly 20,000 exotic car crash photos cataloging over $1 billion in damages. In the end, it's our hope these photos make you think twice about driving your cars recklessly. Thank you for visiting.
WreckedExotics in the Press

"Images of the smashed remains of expensive vehicles thrill some but also may enlighten about unsafe driving..."
-L.A. Times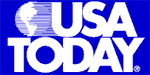 "Food pics not your cup of tea, huh. Maybe a gallery of fine automobiles is more your speed. Corvettes, Vipers, Lamborghinis they're all here for you, and all hopelessly banged up. Sexy machines showing off their crumple zones is what this site is all about."
-USA Today

"There's something perversely satisfying about browsing through the gallery of car crash photos at WreckedExotics.com"
-Playboy Magazine (Feb 2003)

"...those with a jealous disposition might enjoy seeing the spilled supercar entrails at WreckedExotics.com"
-Classic & Sports Car Magazine
(WreckedExotics rated one of the best web sites of 2002)

"View pictures of the world's finest motors... all not looking quite so shiny and stunning as the day they were driven out of the showroom"
-News of the World - UK

"If you're tired of seeing beautiful and expensive cars buffed to an immaculate sheen, take a walk on the wrecked side and check out what happens when good cars go bad."
-Yahoo! What's New

"...the most expensive car graveyard in the world"
-DSF Sports Channel, MotorVission
(30 second profile on Germany's leading television Sports Channel)

"The number of zeros on the purchase order does not guarantee against road accidents. Far from it."
-Wanadoo

"Sick of being overtaken by smug supercar drivers? Find the antidote to your jealousy at Wrecked Exotics, an online gallery of 1,700 crashes involving Lamborghinis, Ferraris, Porsches and many more"
-Times Online

"ONE of our less pleasant characteristics is the pleasure we get when someone pings a really expensive showoff motorcar. It's a pretty universal thing which is why there is a website devoted to wrecked exotic cars mangled Lambourghinis, pinged Porsches, bumped Bentleys, crumpled Ferraris ... "
-The Advertiser

Top rated web site.
-The Daily Mirror - UK Newspaper

"Wrecked Exotics is an online gallery of ultraexpensive cars in various states of ruin. You get everything from mangled Maseratis to burned-to-a-crisp BMWs"
-The Denver Post

"So you think you have had a bad day? See these classic and exotic cars stripped of their beauty and reduced to mangled steel. The Hummer incident is the best. One can only imagine what got a hold of that beast."
-PC Mike

Site of Interest.
-Motor Magazine (Australia)

Cool web site.
-Performance Ford Magazine

"Ever feel jealous driving behind some snooty guy named Biff or Chip who is in his Porsche or Lamborghini? Well, visiting wreckedexotics.com may make you feel better - it's an online gallery of wrecked exotic cars demolished from accidents. And who said the Net wasn't getting highly specialized? There are dozens of makes and models of cars to peruse through, plus visitors can submit their own wrecked sports car pix, as well - if they've walked away from it, that is."
-Edge 102

Top Rated Website
-L'Automobile - Italian Car Magazine

"There you are, driving along at the posted 55-mph limit, and some perfectly clean, chromed-up, fancy-schmancy, expensive exotic car zooms past as if you were not moving one iota. The mature, loving and nurturing response would be to accept that the driver didn't plan well and is in a rush -- and to wish him a safe and happy journey. The immature, jealous response would be to visualize the driver uninjured, but with some sort of boo-boo on the car that he owns -- and you don't. Of course, you would immediately have the mature response, but just in case you wonder what others might envision, you can go to Wrecked Exotics, just to see what some of these cars look like when their beauty has been sacrificed. "
-Houston Chronicle

"This week's AutoWeek Bookmark recommends a weird website of crashed cars"
-AutoWeek

"There's nothing nice about crashing your car. Not only is it painful, it's also incredibly expensive & especially if you prang a supercar. Wrecked Exotics boasts the largest collection of exotic car crash photos on the net. Wrecked Exotics reckon it has over a quarter of a billion dollars worth of damage within their pages. Their 1500+ pictures are being added to weekly and are categorised. You can even subscribe to their mailing list for all the latest smashes."
-AutoTrader

"Love those "exotic" cars that you often only see at car shows? Well, someone in cyberland had the idea to combine those pictures... with graphic car wrecks and accidents. Like the many car wrecks we can't help stopping to look at when heading down the road, this site has similar appeal. See some of the finest cars on the planet - Lamborghini Diablo, Ferrari 360 Modena, Dodge Viper, Mclaren F1, Bugatti or Ferrari F50 - destroyed, if only virtually"
-ABC News

"see how Lamborghinis, Ferraris, Bugattis, Aston Martins end up looking humble"
-Auto Bild - German Car Magazine