Apparently there is a problem in Thailand with the illegal smuggling of sports cars into the country. To prevent "car laundering", the brilliant Thai government decided it was a better idea to destroy these cars to show the importers a lesson, instead of auctioning them off and using the proceeds to fund important programs to help the poor.
The brilliant officials are seen here inspecting a Ferrari 456 GT, worth $1.2 million in Thailand, soon to be worthless.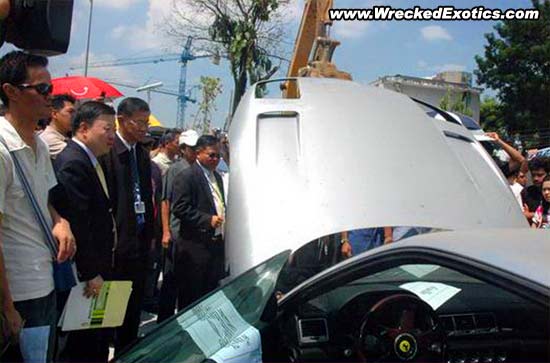 Yes, they will be using the bulldozer in the background to crush the car.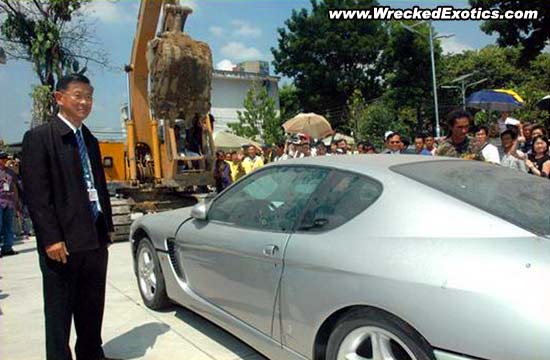 One last inspection...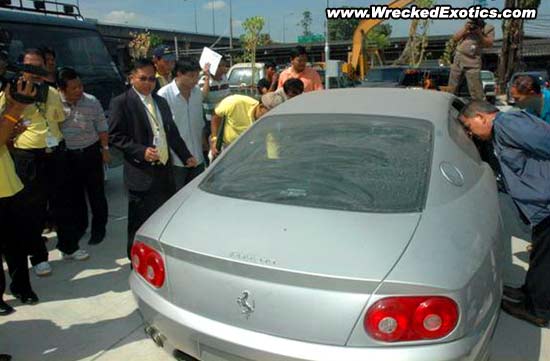 Bring on the bulldozer, there goes $1.2 million.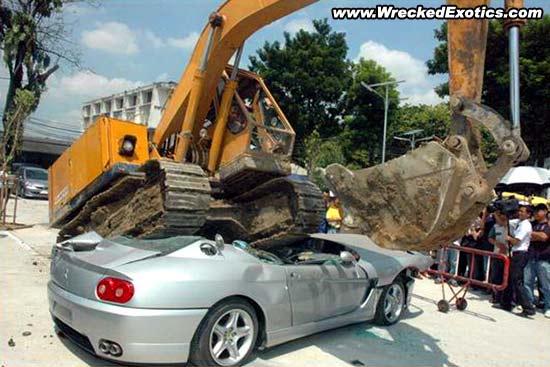 Well now, isn't that special. A bulldozer on top of a Ferrari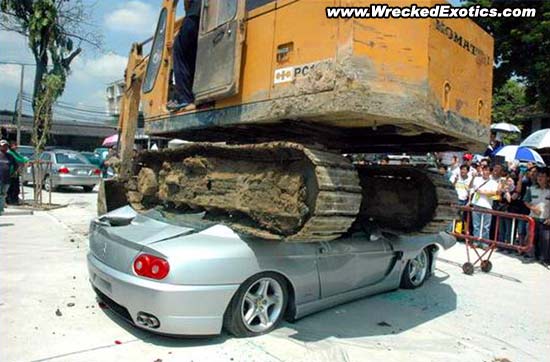 The proud officials admire their "artwork". Meanwhile, millions of people go hungry in their country